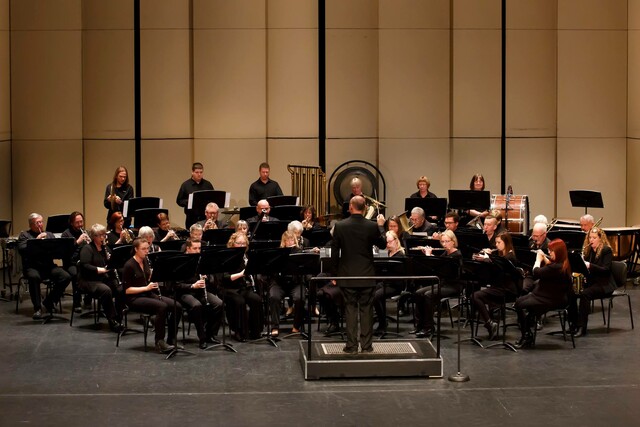 For developing musicians with 1 to 2 years of experience, the Tuesday Night Band is an opportunity for somewhat experienced musicians to pick up their instruments and get back into performing!
Director
Greg Wheeler

Greg has been with the Red Deer Public School District for over 30 years. During this time, he has taught concert band, jazz band, and choir at Central Middle School. He is currently doing the same at Hunting Hills High School, as well as working as the pit director and vocal coach for all Fine Arts productions. Greg has also travelled extensively with his high school band students to many Canadian and U.S. destinations. He is a past recipient of the Provincial Excellence in Teaching Award and is the director of the Synergy Worship Band at Gaetz Memorial United Church. Greg has directed the Tuesday Night Band for six years and - after a leave of absence to spend time with his busy family - he is now happy to be working with the members of the Tuesday Night Band.
Time & Place

The Tuesday Night Band meets weekly on Tuesday nights from 7:00pm to 9:00pm at Notre Dame High School in Red Deer.
For more information on the Tuesday Night Band, please contact Michael Mann, Director of Bands
403-346-3911 or info@reddeerroyals.com